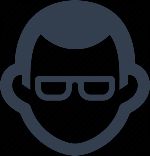 Craig Berkhouse (23 Nov 2016)
Doc B is the man. <https://business.google.com/u/0/b/103910460805975394473/reviews/l/00305862074212729530>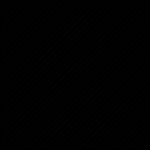 Adam Carey (1 Nov 2016)
Best dentist around did some really good work on saving my teeth and he is easy to talk too he can do everything in his office from cleaning teeth to surgical procedure as well as putting in fake teeth. <https://business.google.com/b/103588349850917897115/reviews/l/16297282114495282807>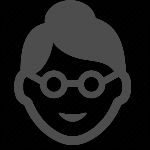 Theresa D. (9 Sept 2016)
Dear Dr. Borodaty:
I am very happy with the attention your staff gave to me and my denture problem. Dr. B, Jamie is a terrific technician and a very kind, caring person. I am very confident that I will be fine wearing my dentures on our adventurous trip to Alaska.
I am so happy that Dr. Bucci recommended your practice to me.
Sincerely,
Theresa D.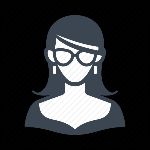 Dani K. (12 July 2016)
Great Doctor and great staff. The work was customized and very precise, I couldn't have asked for anything more. Extremely happy with the results and I have had many compliments on my smile. <https://www.facebook.com/airdentalplex/reviews/>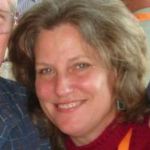 Janice O. [Pittsburgh, PA] (5 April 2016)
The doctor kept his office open, fully staffed, to treat my husband's condition on an emergency basis. So thankful for the excellent treatment and follow-up service! I will definitely contact him for my own upcoming treatment. <http://www.yelp.com/biz/air-dentalplex-pittsburgh>

Lainee S. (5 Aug 2013)
Dear Dr. Borodaty,
I just wanted to thank you for the wonderful experience I had in your office. Your office staff was efficient, helpful and pleasant. Your technical staff always needed to produce fabulous temporaries, in an amazing short time. Your assistants were friendly and efficient. With your offbeat sense of humor, and attention to detail and perfections, you worked miracles in my mouth.
When I first came to your office I just wanted to repair my bridges which kept falling out. But during the very first appointment you ralked me into having treatment for TMJD. Although it took a significant commitment of time fro me, it got rid of my daily headaches which I've had since childhood. Your staff was so pleasant that I didn't mind all the visits. It felt like I was visiting friends. I can't beleive how good it feels to wake up without a headache every day.
You are by far the best dentist I've ever had! I cannot say enough wonderful things about you and your staff. I've already recommended you to a number of friends. We live in the south hills and you are well worth the effort of crossing rivers and going through tunnels. For the first time in my life I love my smile! By changing my jaw line you made me feel beautiful for the first time in my life. I can't stop looking at myself in the mirror.
Thank you! Thank you! Thank you!
Most sincerely yours,
Lainee S.

Anonymous
I searched for more than three years to find a dentist that had enough confidence, as well as patience to replace several of the crowns that were replaced by a regular dentist. I never knew that a Protodontist was what I needed. In fact, I had several other Prostodontists in Pittsburgh, only to be disappointed with their design of using traditional 'Denture Teeth' to replace crowns I already had. This was their design, after several visits and consultations to prepare their templates.
Doctor Borodaty was different. He knew what I was looking for, and he worked with me to accomplish the exact effect that I was seeking for new Crowns. Now I can say that both Doctor B, and I are happy with the end result. I am happy to share my experience with Doctor B. In fact, most people do not know that I had 14 teeth recrowned and veneers put on.
There are good Dentists that have a good education. Dr. B has an advanced education as a Prostodonist, and has also taught at the University of Pittsburgh as well. The saying goes that if you can find a better one .... Well Doctor B. is one the Best dentists that I have used to date.

Amy M. [Palmyra, PA] (27 Oct 2011)
Dr. Brian Borodaty is great! I went to him complaining of tooth pain and he was very thorough. Very professional and friendly guy. The receptionist was also pleasant. I have no complaints. I will be going back to them for my routine checkup. Also the building appears very new and is shaped like a barn.. with a huge mill and a little stream running from silo shaped structures, it's very interesting. And I have to say their bathrooms were really nice and went with the theme lol <http://www.yelp.com/biz/air-dentalplex-pittsburgh>
Our practice accepts insurance from the following companies.

Delta Dental
Delta Dental Plans Association is a not-for-profit organization with some for-profit affiliates as member companies. Through its 39 independent member companies, it offers national dental coverage to our Pittsburgh dental patients - administering programs and reporting systems that provide employees and individuals with quality, cost-effective dental benefits and superior customer service.

MetLife
MetLife offers our patients a range of competitively priced dental insurance benefits plans for companies of all sizes.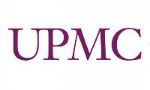 UPMC Dental Advantage
UPMC Dental Advantage offers competitive rates, convenient tools, and rapid reimbursement. **We do not participate with UPMC for You Medicaid and Medical Assistance Plans**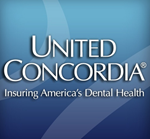 United Concordia Dental
United Concordia is a dental insurance company headquartered in Harrisburg, Pennsylvania, United States. It is one of the largest dental insurers in the United States. The company currently insures more than 8 million members worldwide. **We participate via UCCI's National Fee-for-Service fee schedule.**

Aetna
Aetna is a national leader of health and related benefits offering dental insurance to our Pittsburgh patients, as well as health insurance, pharmacy, and life insurance products for individuals, medicare insurance and disability.

Careington
The Careington Dental Network is one of the fastest growing independently owned dental networks nationwide, providing our Pittsburgh area patients with affordable dental care - without interfering with the dentist-patient relationship. More than 65,000 general dentists and specialists offer Careington's discount fee-for-service (POS) and PPO plans nationwide.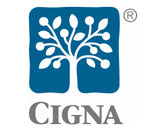 CIGNA
CIGNA offers a variety of dental plans and dental insurance to our Pittsburgh area patients, including CIGNA Dental Care (DHMO), CIGNA Dental PPO or CIGNA Traditional.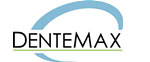 Dentemax
DenteMax is a national, credentialed dental PPO network offering more than 121,000 dentist access points across the country, including dental care in your area.

Anthem Blue Cross
Anthem Blue Cross offers dental coverage for individuals and families in California, including a PPO plan, and HMO plan and an international emergency dental program.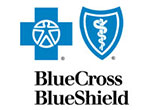 Blue Cross Blue Shield
Blue Cross and Blue Shield companies nationwide provide healthcare benefits to our dental patients as well as across the country and around the world. With access to the care you need and when you need it - Blue Cross and Blue Shield policy holders can have peace of mind when at home or traveling abroad.

HumanaDental
HumanaDental is one of the nation's 10 largest dental insurance carriers offering a dentist network with more than 130,000 dentist locations. Members and their families benefit from negotiated discounts by choosing dentists in its network.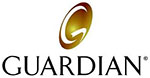 Guardian
With a long history of providing dental benefits, Guardian gives eligible employees choice, empowering them to make the right decisions to improve their oral and overall health.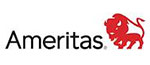 Ameritas Dental
At Ameritas Group, we put our customers first. That's why we're able to provide our patients and over 4.8 million other people with quality dental, vision and hearing care plans that fit their specific needs.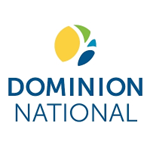 Dominion Dental
Dominion Dental Services (Dominion), incorporated in 1996, is a leading provider and administrator of dental and vision benefits in the Mid-Atlantic, offering managed care and indemnity programs, claims adjudication and comprehensive plan administration. Among our 800,000 customers are leading health plans, employer groups, municipalities, associations and individuals. Dominion is headquartered in Alexandria, VA.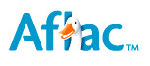 Aflac
Aflac pays benefits to our policyholders without requiring them to first meet an out-of-pocket deductible - and policyholders can choose any dentist they want and still receive full benefits and coverage. Aflac bases its dental care benefits on the American Dental Association (ADA) code and spells out the benefits paid for both wellness and other diagnostic/treatment services.
Emergencies welcome
A.I.R. Dentalplex welcomes emergency appointments. We know that dental emergencies can occur at any time. Our 24-hour voice mail alerts Pittsburgh area dentist Dr. Brian Borodaty to your need. We are here to help you at any time.
Prosthodontics for a natural-looking smile
For natural-looking prosthodontics, Pittsburgh area dentures dentist Brian Borodaty, D.M.D. has extensive experience. Our team uses quality materials and current techniques to deliver the results you want.
We'll assess your situation and design a treatment plan to replace your missing teeth. You'll be able to smile again with confidence and ease.
Home whitening for convenience
If you prefer home teeth whitening for convenience, set up an appointment with Brian Borodaty, D.M.D. at his practice in the Pittsburgh, PA area. You'll be able to whiten your teeth in the privacy of your home, and on your own schedule, even while you watch television or read a book. You'll be very pleased with the results of Dr. Borodaty's natural home tooth whitening process.
Trusted TMJ/TMD dentistry for pain relief
Did you know that trusted Pittsburgh area TMJ/TMD dentist Brian Borodaty, D.M.D. offers treatment for jaw pain relief? If you're experiencing discomfort when you move your jaw, or you hear clicking and popping when you chew, we want to help.
Our friendly team is happy to answer questions. There's no need to continue to live with pain. Relief is just a phone call away.
Natural looking bridges and dentures
If you're interested in natural-looking bridges and dentures, look no further than Brian Borodaty, D.M.D. who practices in the Pittsburgh, Pennsylvania area. Using modern materials and techniques, Dr. Borodaty can achieve the natural look you seek. You will be very pleased with the comfortable, long-lasting results.