Anxiety-Free Dentistry Can Help Control Dental Fears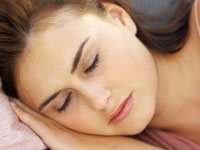 Many patients face their dental appointment with a degree of anxiety. Research has shown that the largest cause of this fear is the fear of pain ... the fear that at some time during their dental care treatment they are going to be hurt.
Sedation dentists have information available about a variety of drugs known as local anesthetics, which are the safest and most effective drugs in all of medicine. Local anesthetics are a resource used in anxiety-free dentistry for the prevention and management of dental anxiety resulting from dental and surgical procedures, not to put the patient to sleep.
Local anesthetics, commonly called Novocain by patients (Novocain is no longer used, having been replaced by newer, safer, and more effective drugs), are drugs which, when injected near a nerve, prevent stimulation from reaching the brain where it would be interpreted by a person as pain. Sedation dentists interested in practicing anxiety-free dentistry know these also work very well as temporary relief of a tooth ache.
The injectable local anesthetics, used today by sedation dentists provide complete relief about 100% of the time. The duration of the numbness varies from drug to drug -- some providing short durations, while others remain effective for up to 12 hours. A doctor will select a drug for a patient that is appropriate for the type of dental care procedure they are having done.
In order to be effective during dental treatment, local anesthetics usually need to be injected. For many people, this is the most uncomfortable part of the entire dental appointment.
Local anesthetics can be administered quite comfortably. Sedation dentists and dental hygienists take pride in their ability to administer local anesthesia easily and comfortably.
The following are some of the procedures sedation dentists practicing anxiety-free dentistry might use to make this procedure more comfortable:
Place the patient in a reclined position during the injection.
Place a topical anesthetic (a gel or spray) on the patient's gums where the injection is to be given. This should remain in contact with tissues for at least one minute.
Use of a distraction technique, such as pulling or shaking the lip as the needle is slowly inserted.
Injecting the local anesthetic drug slowly. This is critical to a comfortable injection.
Permitting the local anesthetic drug time to work. Most local anesthetics will become completely effective within approximately five minutes after their injection.
If an individual is fearful of receiving a local anesthetic injection, they should tell the assistant or the sedation dentist BEFORE the procedure starts. The use of conscious sedation such as laughing gas, as part of anxiety-free dentistry, can work wonders to make this procedure more comfortable for the patient.
By Stanley F. Malamed, DDS
Enjoy Your Dentists and the Dentistry Your Parents Never Had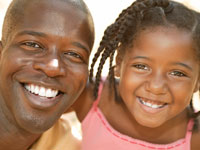 What did your parents tell you about going to the dentist? Did they talk about how your dentists could help you take care of your teeth, gums and even your smile? Instead, they probably emphasized the negative: "It won't hurt much," or "Your toothache will be gone."
For most of us, the stories we heard about visiting dentists described how the person in the white jacket helped relieve tooth pain. We didn't hear about the dentists creating opportunities for good dental health and an attractive bright smile.
Comparing the dentistry your parents knew with the new dentistry that has emerged over the past ten to fifteen years is like comparing the computers of the 1950's with today's powerful desktop machines. The differences are vast. Yet, as dental care consumers, most of us have not updated our old stories. You haven't added new chapters about the great possibilities for dental care and dental well-being that the new dentistry offers.
You can experience these new possibilities for oral and dental health by creating partnerships with your dentists and their dental teams. You can take advantage of innovations and advances in:
Treatment technologies and equipment
Specialization
New materials
Preventive techniques
Scientific knowledge
Cosmetic enhancements like invisible fillings
Integrated multi-specialty treatment teams
Today's dental care teams have the knowledge, skills and information to help create a positive dental health future. A partnership is based on communication and mutual responsibility, and you can actively foster that first communication.
You can begin to partner with your dentists and their dental care teams by:
Asking about advancements in treatment technologies and materials.
Finding out what steps you can take to maintain healthy teeth and gums.
Creating a positive dental future through the recommended steps of flossing and brushing.
Taking an active role in contacting your dentists and dental care team at the first sign of any concern about teeth or gums.
Using your curiosity to make sure you understand the reasons for a referral to a specialist such as a periodontist or endodontist and the outcomes your dentists are seeking.
Your parents didn't have the choices or the opportunities that you have today for optimal dental health. The new dentistry can create more than a warm bright smile; it can improve your overall health.
The future of your dental health is in your hands just as the future of your bodily health is. Taking steps to increase your knowledge about the new dentistry will provide great benefits for you today and tomorrow.
By Brian DesRoches, PhD